Full Service Private Investigation Firm
Located in the Denver Colorado Area
We are dedicated to gathering the information that you need for your peace of mind as well as the evidence to support your claim or your case. Our investigative specialties are Surveillance, Family Law, Background Investigations and Locating Missing Persons. Let us know what you need and we will work towards a successful outcome.
More About Us
SURVEILLANCE
Unemployment Fraud. Child Support Avoidance. Cheating Partners. Illicit Activity. Asset Verification. Foot, Vehicle, Bus, Rail, Aerial Surveillance.
---
FAMILY LAW
Child Custody. Divorce. Child Support. Deadbeat Parent. Protective Order Confirmation. Inappropriate Guests. Drugs. Background Investigations. Pre-Marriage. Divorce. Online Dating. Nanny. Tenant. Employee. Social Network.
---
MISSING PERSONS
Missing Children. Child Abduction. Missing Parent. Family Members. Client. Witness Locating. Plaintiff Locating. Fugitive Recovery. Aerial Surveillance. Process Service.
---
FOR ATTORNEYS
Witness Interviews. Process Service. Locating Missing Clients or Witnesses
Flatirons Private Investigations is a Colorado based private investigations firm, established to provide investigative services to the general public. We are fully licensed, insured and bonded to do business throughout the state. Our firm was founded to fulfill a need for quality customer-oriented investigations in the private sector and our experience is derived from working similar investigations for the Department of Defense both in the United States and internationally.
Flatirons Private Investigations is large enough to offer services throughout the state of Colorado, but small enough to maintain tight control of every case from a central office. If you live out of state, we are your conduit for information into Colorado. Outside of the Front Range, we work with a network of licensed investigators who maintain our high standards and adhere to our investigative policies. Our investigators report directly to the office daily. All surveillance investigators can report directly to the client from the field and during the course of the investigation.
Our experience shows that the best chance of success comes when the field investigator is in direct contact with the client so valuable information can be passed directly without using a "middle-man". Each investigation is unique and continual investigator-client interaction is paramount. We are here for you. Call us today for a free consultation.
---
Kyle was a huge help to me on a difficult service. He was able to quickly determine why I couldn't find the registered agent (previous service attempts had failed) and come up with a creative plan for service. Thanks to Kyle, I'm going into court with absolute proof the counter-party was served.D.C. fraud victim
I sent him a copy of your report, and I blocked his number on my phone. These last few years I gave him many opportunities to be honest with me and he responded with increasingly creative and bizarre explanations. I sort of knew he was married all along, I just needed proof. Thank you for helping me to move on.S.B.
Kyle. That's impressive. It is —— ——. I'll send you more info tonight. Thank you!L.C. fraud victim
Kyle. Thank you for the fast turnaround, it is greatly appreciated!R.H. personal injury attorney
You're the big guns. Appreciate your ability to jump on this, in any event.D.H. attorney
Kyle. I have been crying all day, thank you. I really appreciate you stopping by his work.L.L. mom who lost contact with her son
We really appreciate your help. Great video, thanks again.M.B. out of state PI firm
The footage looks great, thanks! Everyone knows about you now, we got a big kick out of this case. Thanks again!E.B. aerial surveillance customer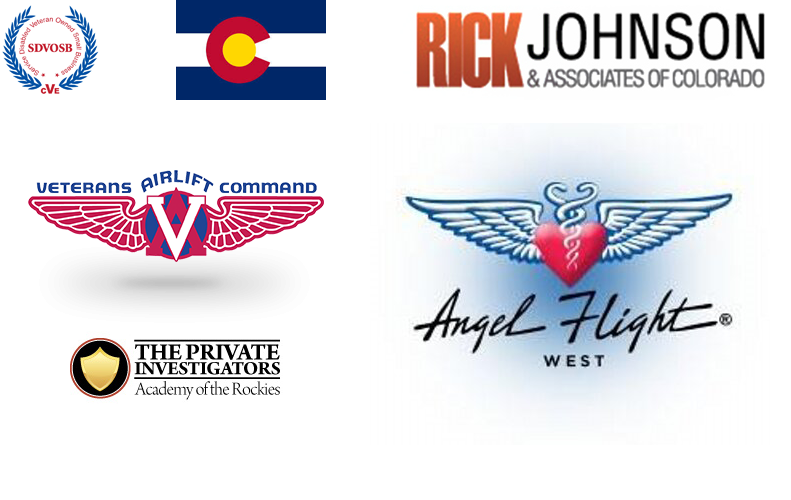 ---
Find us.
11947 Hangar Ct, Unit A
Broomfield CO 80021
---
Call us.
---
Email us.