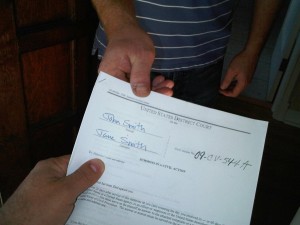 Flatirons Private Investigations has 100% success in process service. Our investigators can serve a registered agent, a residence or to the hard to serve person who really doesn't want to be served.
Summons & Complaints
Order to Show Cause
Small Claims
Bank Levies
Record and Personal Subpoenas
READY TO DISCUSS YOUR CASE?
Free Consultations