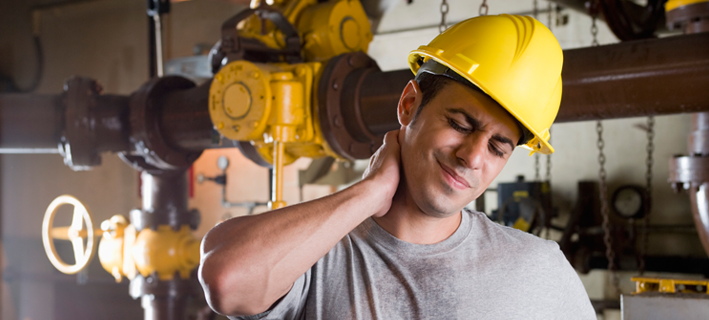 Did Your Employee Submit a Suspicious Workers Comp Claim? CHECK THE VALIDITY OF THEIR CLAIM WITH OUR WORKERS COMPENSATION FRAUD P.I. SERVICES IN COLORADO. Every year worker's compensation seems to go up but nothing makes your rate rise faster than a claim. Sure, the State of Colorado has a
worker's comp insurance fraud investigation
unit but they don't have time to investigate every claim. If an employee of your company has recently filed a workers compensation claim, you should take the proper steps to validate it. Are you hearing rumors that your employee is working for cash while drawing benefits from an injury? It happens all too often. While it's unfortunate to have to doubt the extent of an injury, many individuals take advantage of the system by faking or exaggerating their injuries. for the sake of monetary compensation or other benefits. Flatirons Private Investigations conducts workers comp investigations in Denver, Colorado and throughout the entire state. Our business has assisted a range of businesses by helping them uncover the truth about the employee's health following an injury.
SIGNS OF WORKERS COMPENSATION FRAUD
Workers compensation fraud is growing. It is unfortunate that you have to doubt an employee's injuries. You need to protect the livelihood and prosperity of your business as well as the jobs of your employees. You must fight unsupported claims with fervor. Have you seen these indicators of a fraudulent claim: 1) Injury occurred without any witnesses 2) Delays in reporting the injury to management 3) Injury occurred around the end of employment 4) No time given/reserved for medical treatment 5) Multiple claims filed for injury 6) A "Monday morning" injury - The injury is reported early on the first work day of the week. 7) Claimant is disgruntled or has been reprimanded 8) There is material misrepresentation of facts 9) Claimant malingers - Prolongs recovery and/or exaggerates symptoms. 10) Services billed seem inappropriate for type of injury Flatirons Private Investigations will look into the claim and the circumstances surrounding the injury event in question. We'll also investigate the claimant to check the legitimacy of the injury while gathering general information to forward to the insurance company or underwriter of the claim.
How a Private Investigator can help with Workers Compensation Fraud
1. Interviews and research
Private investigators generally interview employees who seek worker compensation claims. The interview questionnaire contains all types of questions that establishes every detail of the claim. The answers are recorded which can be used as evidence in court. Private investigators collect all documents such as photographic evidence of incident and treatment copies that are helpful to detect fraud. A basic research in worker compensation claims can reveal lots of information that is generally not gained through casual observation. A private investigator knows the right places and ways to conduct research and collect information that can tell about any existence of fraud.
2. Background checks and research
Private investigators conduct background checks to investigate whether the worker was truly injured. Background research generally involves checking for any claims in the past and whether the worker was convicted in any fraudulent claims in the past.
3. Surveillance
Private investigators use different types of surveillance including audio and video to determine if the worker is really injured. By observing the claimant when they believe they are not being watched, they often do things around the house that they claim they can't do at work. In case of a fraudulent claim, a surveillance record can be provided as a proof that shows the worker has exaggerated the severity of the medical condition or injury.
4. Evidence gathering
Evidence plays an important role in proving a fraudulent working compensation and deny compensation when the claim is not legitimate. FPI gathers the evidence that you need to determine the right amount of compensation whatever is applicable as per the law. Call us today for a free consolation 720-724-7374 or e-mail workerscomp@flatironspi.com